pedagogy
Singer and composer, Haim has been
giving voice workshops in France
and around the world from over
twenty five years. His background, which started out in
classical conservatory training, found its path when he
met the Roy Hart Theater in 1982.
songs
A wide repertoire
(jazz, classic and world music)
Individual work on songs
Polyphonic singing
Phrasing and rhythm
Interpretation and theatricality
vocal placement
Breathing exercises
The body as a source of resonance
Enlarging the vocal range
improvisations
Based on a song
Based on rhythmic or harmonic structures
Individual and group improvisations
Accompanied by instruments
or a cappella
explorations
Sounds that go beyond the realm of "pretty" towards texture and vocal landscape
---
Haim is currently collaborating in several teaching projects
Compagnie Philippe Genty
CDN Poitou-Charentes
(Yves Beaunesne)
Conservatoire National Supérieur Art Dramatique (Paris)

Galapiat Cirque

Théâtre Le Samovar

La Maison du Conte

Conservatoire de Lille
CFMI (Université de Lyon)
Danske Hospitalsklovne (Clowns à l'ôpital au Danemark)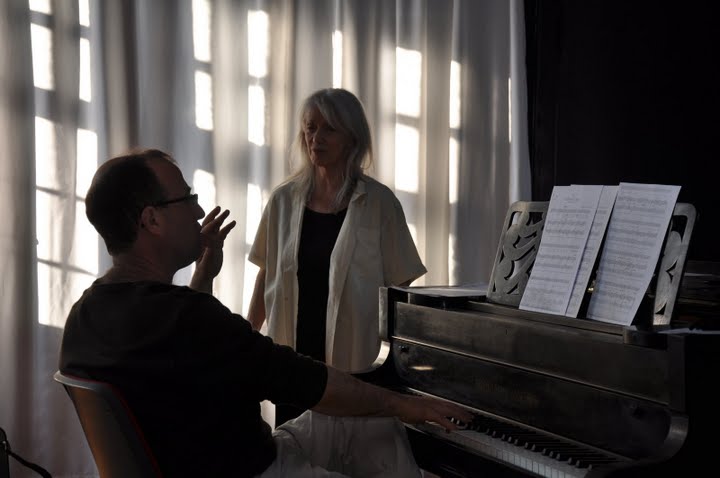 weekly classes
From Sept 2017 to June 2018 – Paris, France

Monday : 19h - 22h

Tuesday : 19h - 22h

Thursday : 13h30 - 16h30

These classes are reserved for professional performers.
12 participants maximum
Price : 38 € per class. To be paid at the beginning of the trimester for the whole trimester.
Place : Compagnie RL
11 rue Saint Luc
75018 M° Barbès ou La Chapelle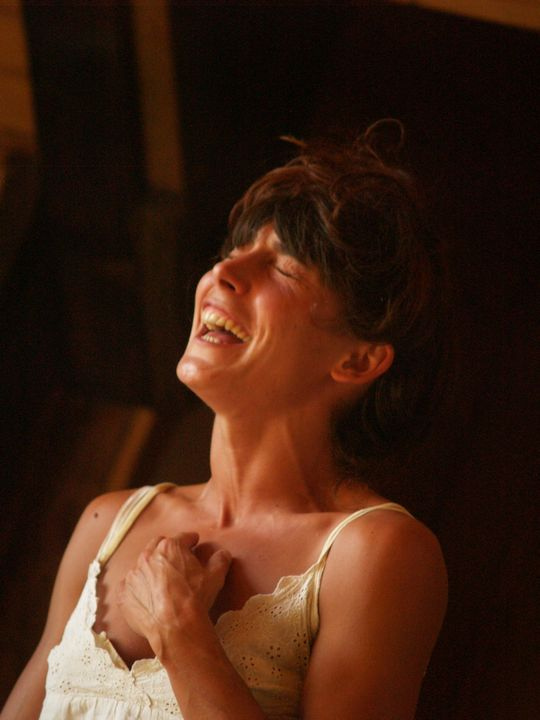 workshops
All of the VOICE AND MUSIC workshops are for professional performers who sing in tune and have a good musical sense.
Technical training : breathing, voice placement, registers, body resonances.
Songs : technic, phrasing, interpretation.
Improvisation : rhythmic, melodic, vocal textures.
Personal projects : involving music are welcome.
---
Accompanying Musical Projects
This atelier is for artists in the process of creating a concert or a performance in which music plays an important role.

The atelier will deal with:
. Reflecting on the nature of the project: Form (cabaret, musical theater, dance and music etc.) / Choosing the material / Choosing tonalities / Choosing instruments and musicians / Relationship singer - musician / How to deal with vocal arrangements / Deadlines.
. The singer as musician, actor and physical presence.
. Vocal technic, rhythm work, bodywork, musical phrasing and timbre.
. Public presentations of work in progress.
My role : I accompany, help reflect on and organize the projects; I go into musical and stage details, BUT I do not create vocal or instrumental arrangements and each person is responsible for his/her own artistic decisions.

12 participants maximum
One 6-hour session every 2 or 3 weekends (see calendar below).
Price : 50€ per 6-hour session
Possibility of paying in 3 installments. Sessions missed must be paid for. You can make up for missed sessions in my Monday and Tuesday ateliers.
Calendar : the sundays from 11h – 17h



2018 : Jan 7 + 21, feb 11 + 25, mar 11 + 25, April 8

Place : Compagnie RL
11 rue Saint Luc
75018 M° Barbès ou La Chapelle
---