pedagogy
Singer and composer, Haim has been
giving voice workshops in France
and around the world from over
twenty five years. His background, which started out in
classical conservatory training, found its path when he
met the Roy Hart Theater in 1982.
songs
A wide repertoire
(jazz, classic and world music)
Individual work on songs
Polyphonic singing
Phrasing and rhythm
Interpretation and theatricality
vocal placement
Breathing exercises
The body as a source of resonance
Enlarging the vocal range
improvisations
Based on a song
Based on rhythmic or harmonic structures
Individual and group improvisations
Accompanied by instruments
or a cappella
explorations
Sounds that go beyond the realm of "pretty" towards texture and vocal landscape
---
Haim is currently collaborating in several teaching projects
Compagnie Philippe Genty
CDN Poitou-Charentes
(Yves Beaunesne)
Conservatoire National Supérieur Art Dramatique (Paris)

Galapiat Cirque

Théâtre Le Samovar

La Maison du Conte

Conservatoire de Lille
CFMI (Université de Lyon)
Danske Hospitalsklovne (Clowns à l'ôpital au Danemark)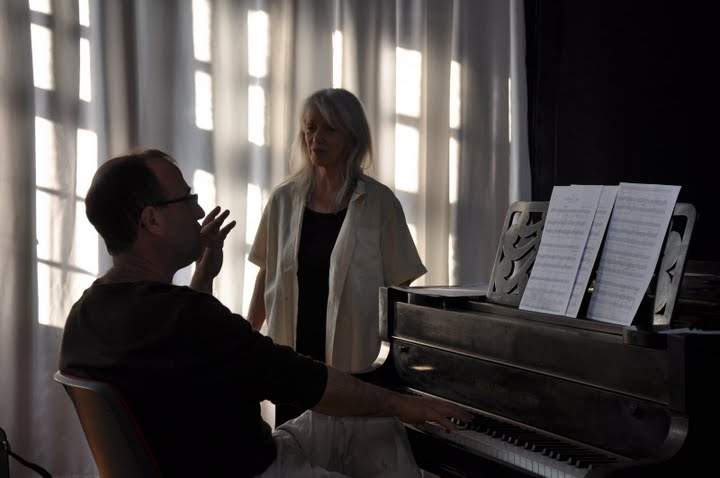 All of the workshops and weekly classes are for professional performers who sing in tune and have a good musical sense.
Technical training : breathing, voice placement, registers, body resonances.
Songs : technic, phrasing, interpretation.
Improvisation : rhythmic, melodic, vocal textures.
Personal projects : involving music are welcome.
weekly classes
Tuesdays: 7pm - 10pm

Location: at the Thénardier Theater
19 rue Girard, 93100 Montreuil
(a few steps from the Croix de Chavaux metro station - exit 5)
First trimester: from September 13 to December 20
No classes during the All Saints' vacation (October 25, November 1th).
Finances: To be flexible with our hectic lives I propose a commitment of 13 sessions X 40€ = 520€ (payable in several checks)
Participation à la carte = 45€ per session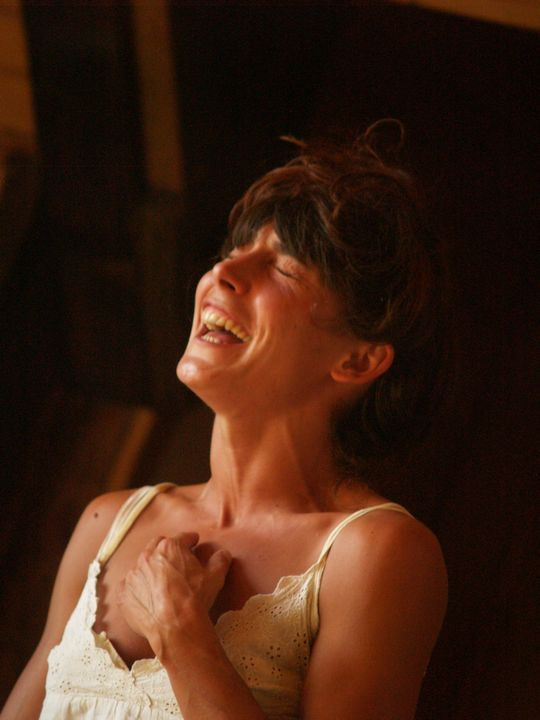 leçons individuelles
60 € for a one-hour session (at my place at the foot of Montmartre).
---
Voice, song and improvisation
From 18 to 19 february, 2023
From 2pm to 6.30pm on saturday and from 10am to 5pm on sunday

Price: 140 € (accommodation included + breakfast + lunch on Sunday)
Location: Point de fuite, 8, hameau des Amants, 89770 Bœurs-en-Othe (between Sens, Troyes and Auxerre, nearest station: Saint-Florentin, only 1h30 from Paris)
Information and registration: aupointdefuite@gmail.com or +33 (0)7 82 08 03 39
---
Clown and Voice
From 26 to 31 august, 2023
From 10am to 1pm and then from 2pm to 5pm
Price:
Location:
Trainers: Fred Robbes and Haïm Isaacs
Information and registration:
Required level: this training is aimed at performing artists and passionate amateurs.
Voice: be able to sing in tune and have a good sensitivity to music.
---
Singing and vocal improvisation at Ferme de Trielle
from 7 to 13th august, 2023.
from 10am to 1pm and then from 2pm to 5pm
Price:
Location: Ferme de Trielle, 15800 THIEZAC
Information and registration: 04.71.47.01.64 or https://www.trielle.fr/contacts
This course is aimed at performing artists and passionate amateurs.
Required level: to sing accurately and to have a good musical sensibility.
Technical work: breathing, placement, registers, body resonances.
Interpretation of songs: phrasing, theatrical interpretation.
Musical improvisation: rhythmic, melodic, sound texture.
Come with at least one song learned by heart.
---